Two of Canada's most esteemed experts share their perspectives for Data Privacy Day 2022
Privacy remains a major talking point as more organizations seek to collect and maximize the competitive advantages of data. Amid stricter regulations, increasingly privacy-savvy individuals, and ever-growing consequences of a breach, one thing is clear: Simply affirming a commitment to privacy is no longer enough. Privacy protections need to be embedded and embraced at every single touchpoint.
But how can organizations fulfill the responsibility to protect private and sensitive information while still maximizing the benefits of digital transformations?
MNP Digital had the privilege of connecting Adriana Gliga-Belavic, CISSP, CIPM, PCIP, and Dr. Ann Cavoukian, Ph.D, LL.D. (Hon.), M.S.M. for a timely and insightful conversation on this and other key considerations in the years ahead. Their discussion covers a wide range of topics from the competitive advantages of a proactive approach to privacy, to growing concerns around AI and ransomware.
As MNP Digital's National Privacy Lead, Adriana brings more than 20 years of experience in data security and was named siberX's 2021 Cybersecurity Woman of the Year. Dr. Cavoukian is globally recognized as one of the Canada's pre-eminent privacy experts, having served as Privacy Commissioner for the Province of Ontario from 1997-2014 and pioneered the wildly influential Privacy by Design framework.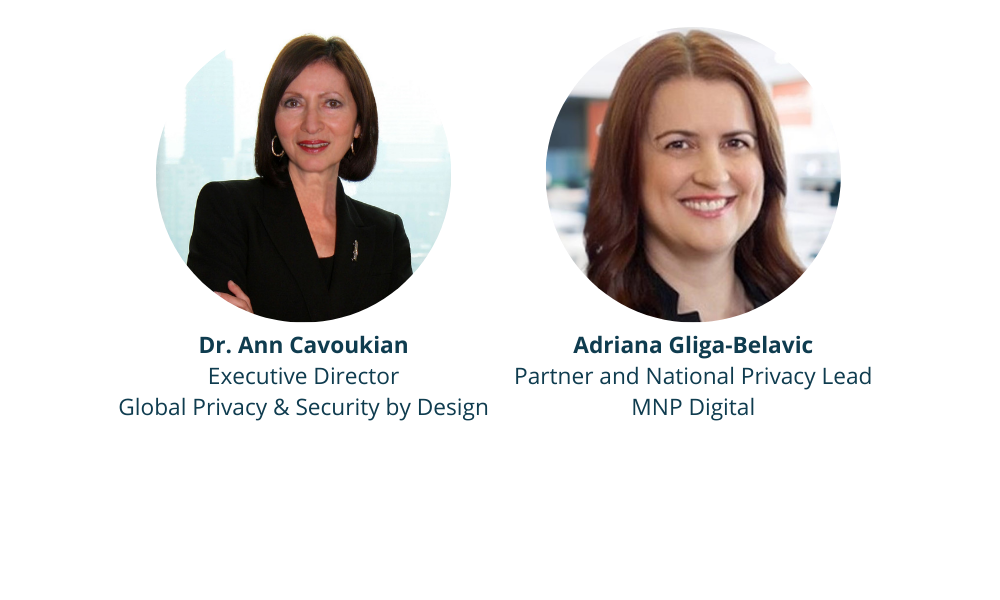 Watch the video now!
Complete the form below to gain exclusive access to this insightful conversation.
*required fields