Benchmark your digital transformation initiatives and find out how you stack up against your municipal peers across Canada — all while uncovering opportunities to maximize cost savings, expedite service delivery, and respond more effectively to citizen needs.
We partnered with Municipal Information Systems Association to survey municipal leaders about the ongoing challenges, outcomes, and opportunities they face today related to digital transformation. Our 2023 Canadian Municipal Digital Transformation Benchmarking Report report includes interesting findings and deep insights to help you gauge and accelerate your progress.
Get the peace of mind and direction you need to move forward. Download the report and identify whether your transformation is on track compared to other Canadian municipalities.
In this report you will find:
The main focus areas of Canadian municipalities when it comes to digital transformation
Their largest perceived barriers and challenges to success
The solutions they plan to pursue in order to reach their strategic goals
Capabilities where municipalities feel they are excelling
Information about preferred platforms for productivity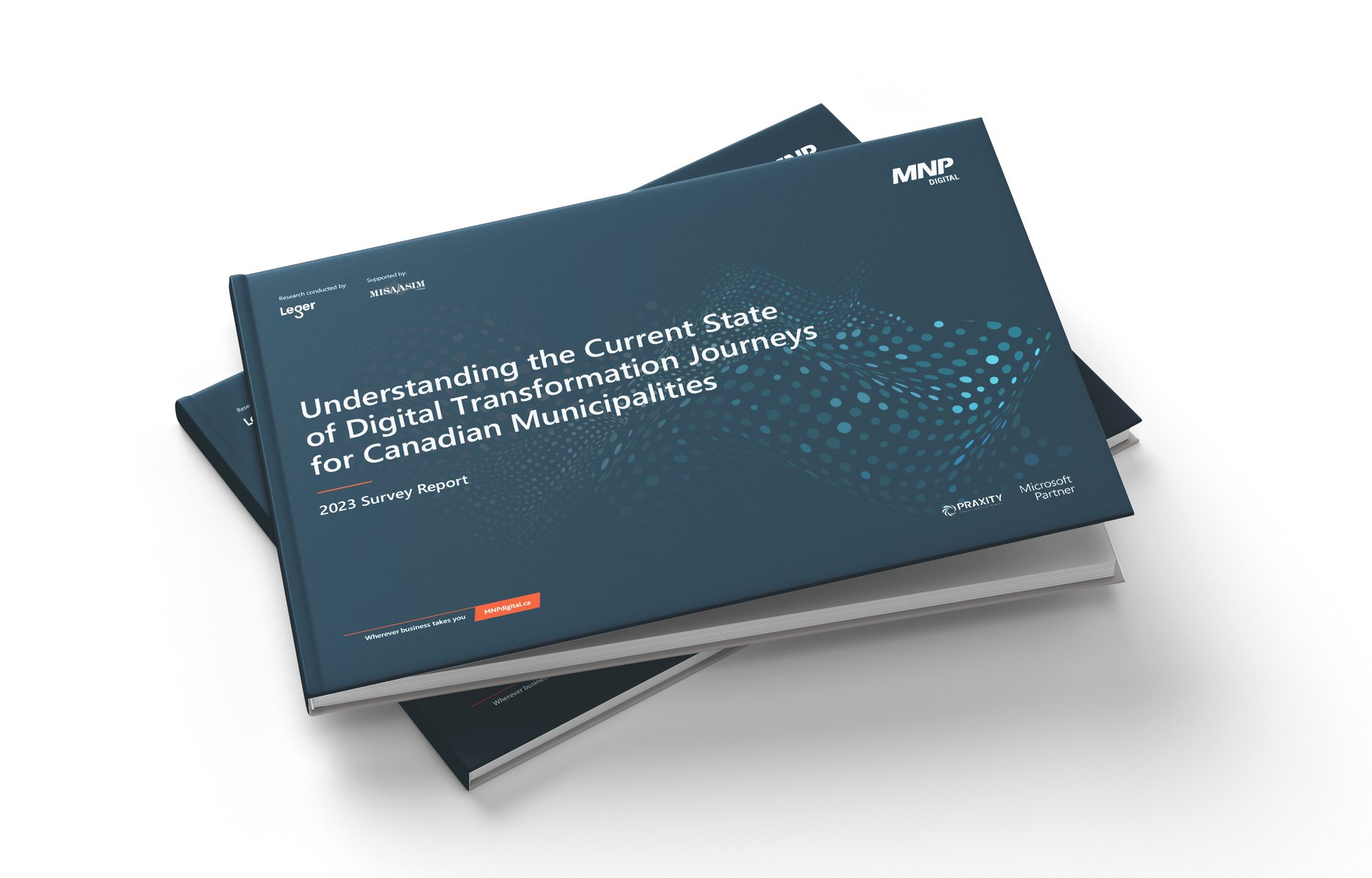 About MNP Digital
As one of Canada's largest national digital transformation and advisory teams, we offer full-service capabilities to assess, plan, pilot, implement, and operationalize the right solutions for your organization. Our team members combine inspiration and expertise to support scalable and purpose-driven innovation across domains of digital strategy, platforms, data and analytics, cyber security and privacy, and more.
Download the report now
Submit your information below for exclusive and immediate access to our 2023 Canadian Municipal Digital Transformation Benchmarking Report.