Helping the Canadian food and beverage industry solve the traceability challenge.
The difference between success and failure often hinges on resilient supply chains that can react quickly and execute decisively.
Companies have needed to:
Quickly switch or add suppliers to respond to demand surges and supply disruptions;
Rapidly determine available inventories across multiple supply chains and partners;
Share quality assurance, inspection and certification data faster than ever before;
Negotiate / execute transactions and provide flexible financing in a fluid business environment;
Increase transparency across all aspects of their supply chain, including sourcing, processing and delivery of ingredients as well as final products.
Organizations which have robust traceability solutions have been much more adaptable than those that do not. Most food and beverage business now realize it's necessary to invest in mitigating supply chain risk.
This whitepaper will help you understand traceability — both how it applies to your business and how it can support a stronger, more resilient supply chain. It also describes how MNP can help your business rapidly select and implement the right traceability solution to maximize the effectiveness of your risk mitigation investments.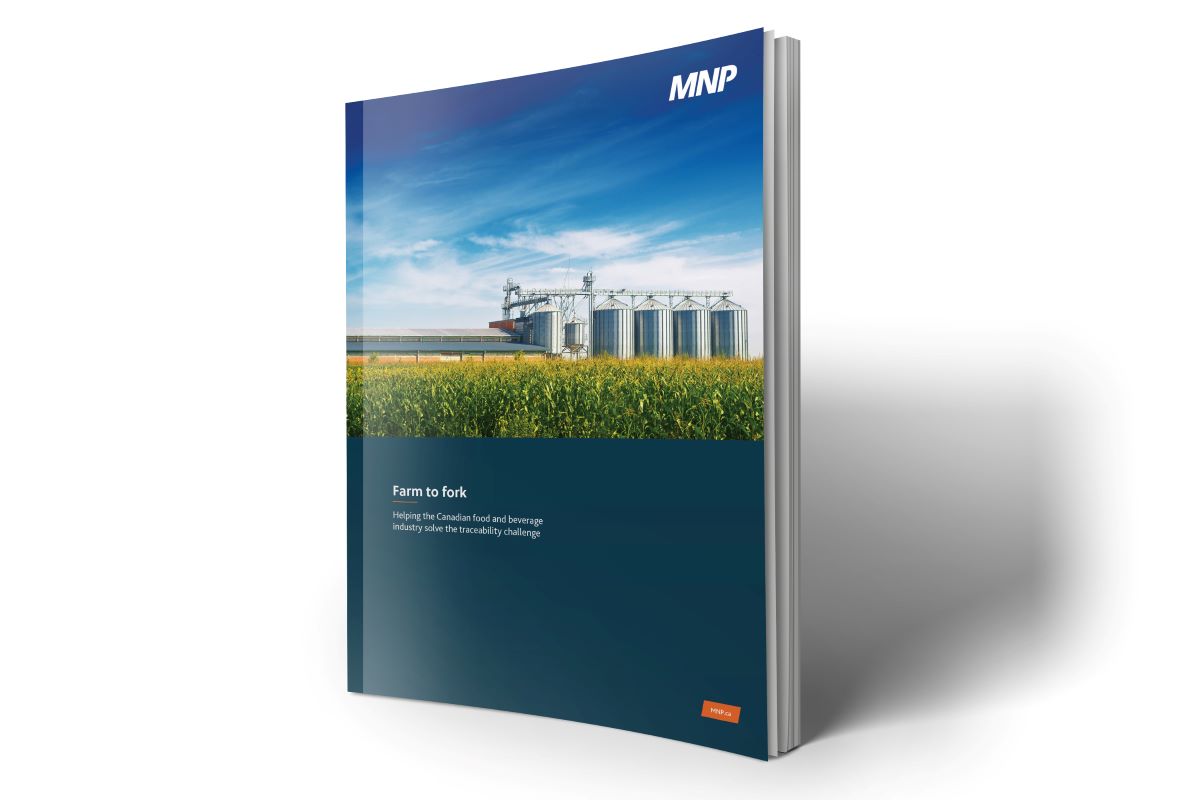 Get the whitepaper:
Complete the form below to download the whitepaper.
*required fields