Integrate the best encryption methods in your organization's privacy program.
Our latest eBook is a deep dive into encryption methods and tools, their benefits to organizations' data frameworks, and the new Canadian legislative requirements for data privacy and security.
In the concluding part of a three-part series, we partner with leading privacy expert, Dr. Ann Cavoukian to address the concerns of organizational leaders on data privacy and security. Our experts also offer valuable insights and actionable solutions to the real challenges they face.
Download now to stay current on today's latest cyber security trends.
Interested in the rest of the series?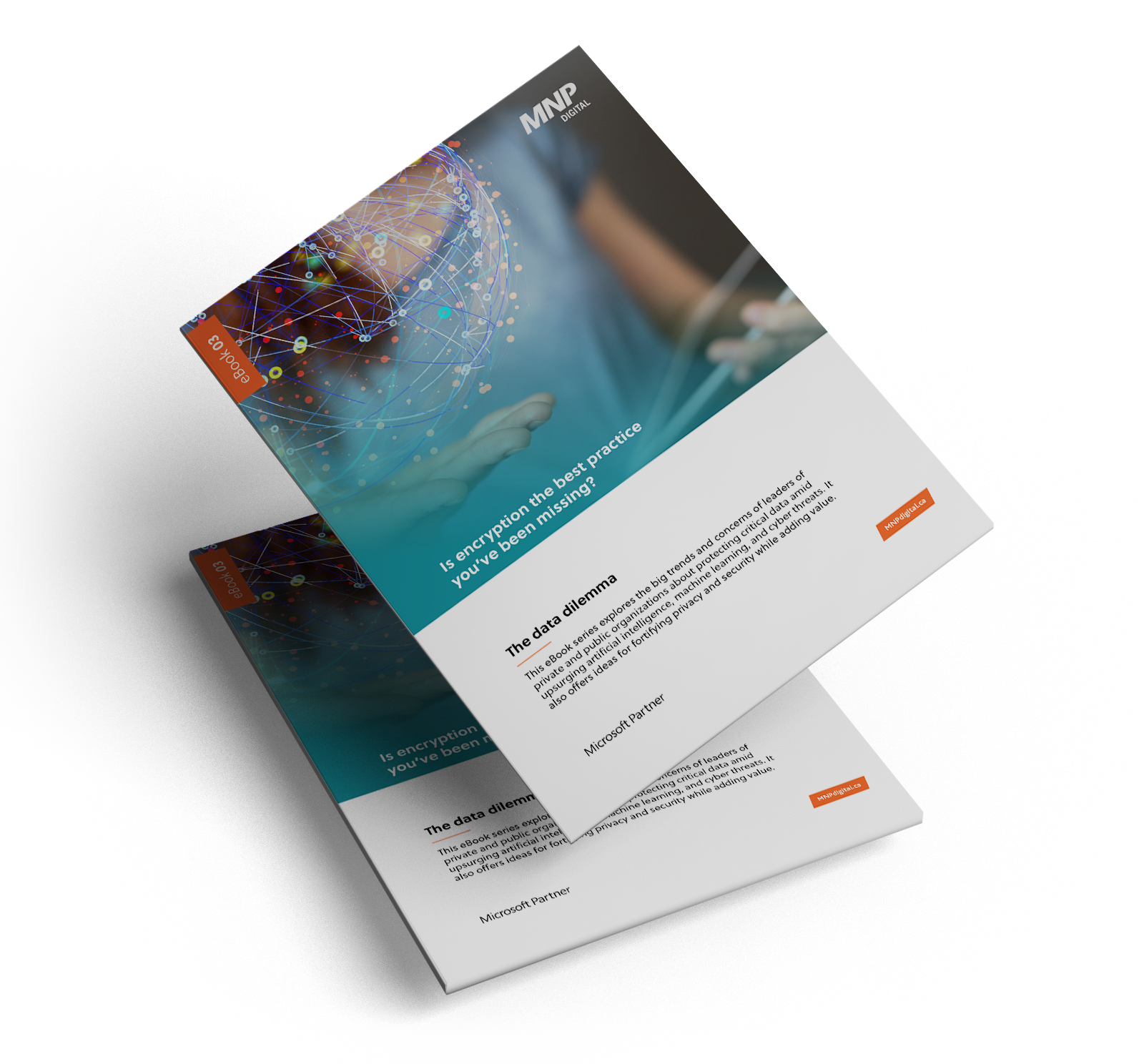 About MNP Digital
As one of Canada's largest national digital transformation and advisory teams, we offer full-service capabilities to assess, plan, pilot, implement, and operationalize the right solutions for your organization. Our team members combine inspiration and expertise to support scalable and purpose-driven innovation across domains of digital strategy, platforms, data and analytics, cyber security and privacy, and more.
Download the eBook today!
Complete the form below to receive your copy.